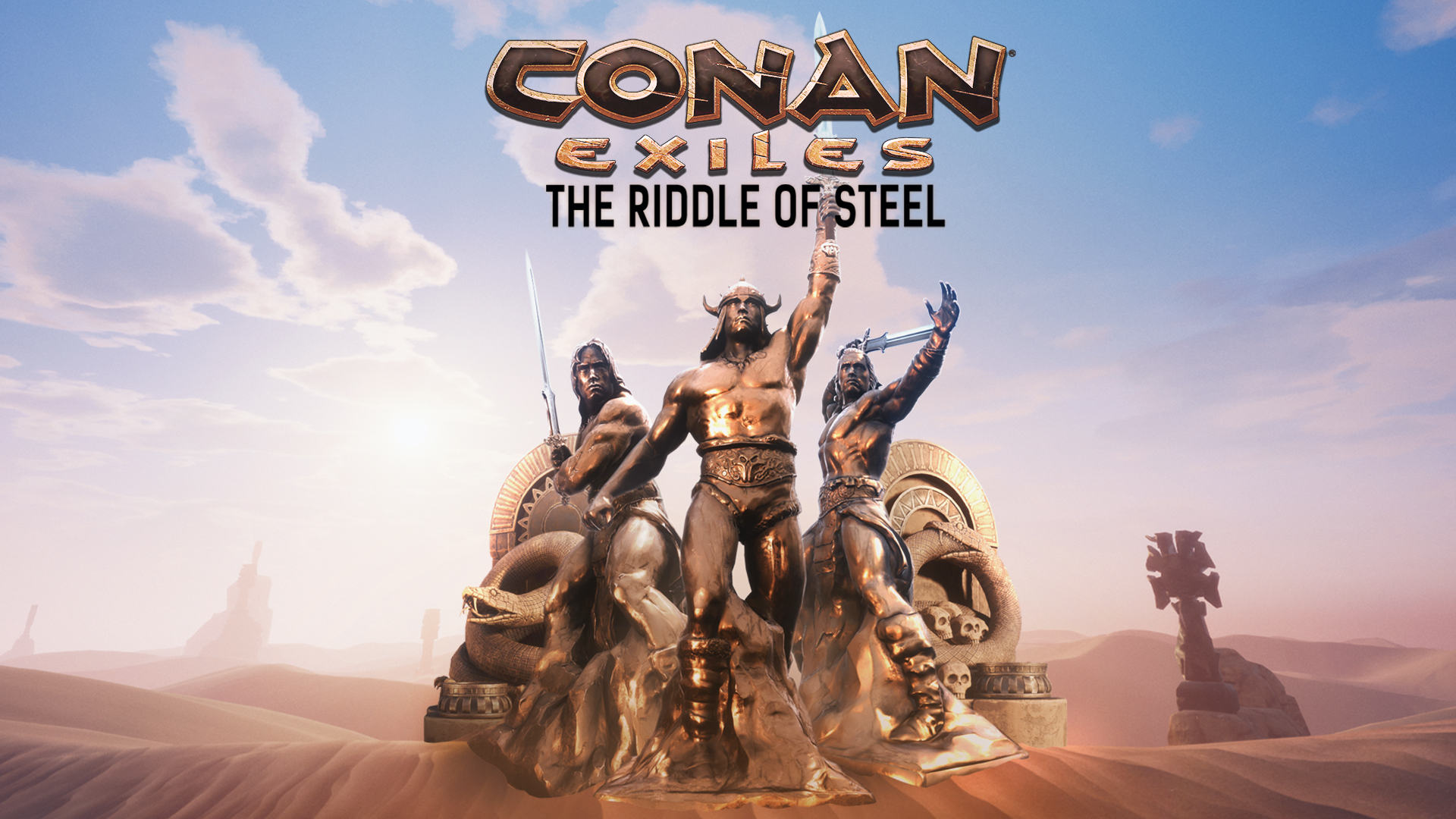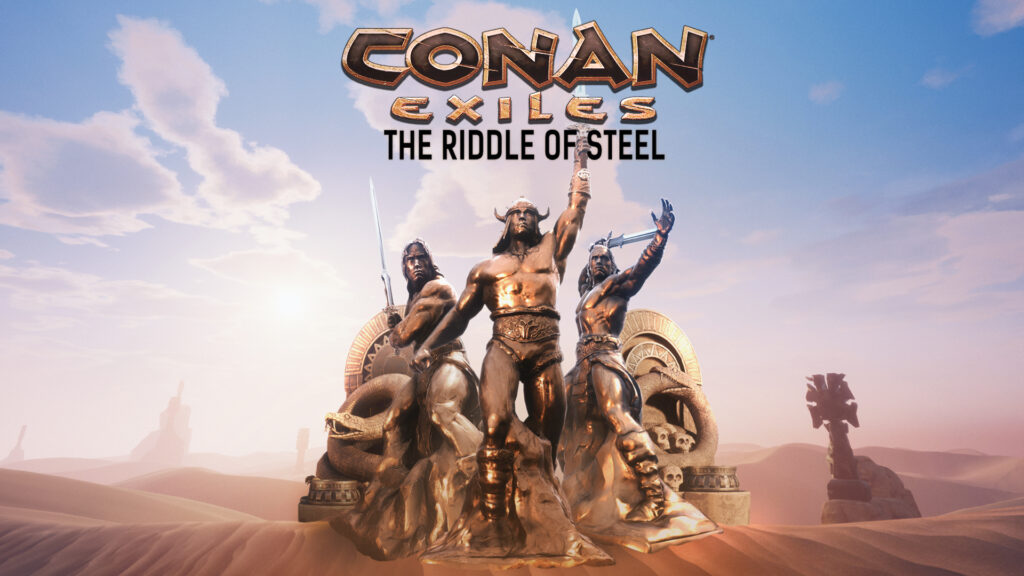 There's a new Conan Exiles DLC coming out, to celebrate the game's 1 year anniversary, and to pay homage to the original Conan movies starring Arnold Schwarzenegger. In The Riddle of Steel, you can sate your appetite for the original movie barbarian with various statues, helmets, placeables, and more.
18 Statues and figurines of Arnold Schwarzenegger as Conan.
5 iconic helmets from the movie, of characters such as Thulsa Doom and Rexor.
5 unique placeables from the movie, such as King Conan's Lion Throne.
6 statues and figurines of Valeria from the movie Conan the Barbarian.
6 statues and figurines of Subotai the Hyrkanian archer.
3 decorative warpaints from the movie.
Funcom CEO Rui Casais had this to say about The Riddle of Steel:
We thought we'd do something a little different for the anniversary. Although the game is based upon the world created by Robert E. Howard during the 1930s and the subsequent comics, the movies enjoy a huge cult following. Many of the Conan-fans today would probably never have heard of Howard's work if it weren't for Schwarzenegger's breakthrough role as Conan the Barbarian. We therefore thought it would be a good idea to combine the anniversary of our bestselling game with a homage to Schwarzenegger, Thulsa Doom-actor James Earl Jones and their like.
That's not all though. There's a free update rolling out too, to celebrate the anniversary:
New dungeon: The Sunken City.
New dungeon: Sepermeru Silver Mine.
New feat: Witch Doctor, allowing you to summon undeads.
Total revamp of several locations, with new enemies and additional bosses.
New items, both lootable and craftable.
Tons of UI fixes and balance passes.
If you haven't tried Conan Exiles yet, and have a decent gaming rig, there's a week-long Steam Free Weekend going on right now, so check out the game on Steam. Conan Exiles is also available for Xbox One and PS4, if that's your fancy.
There are four DLC packs planned for 2019, but The Riddle of Steel doesn't count towards them. You can get it for $7 starting this week.