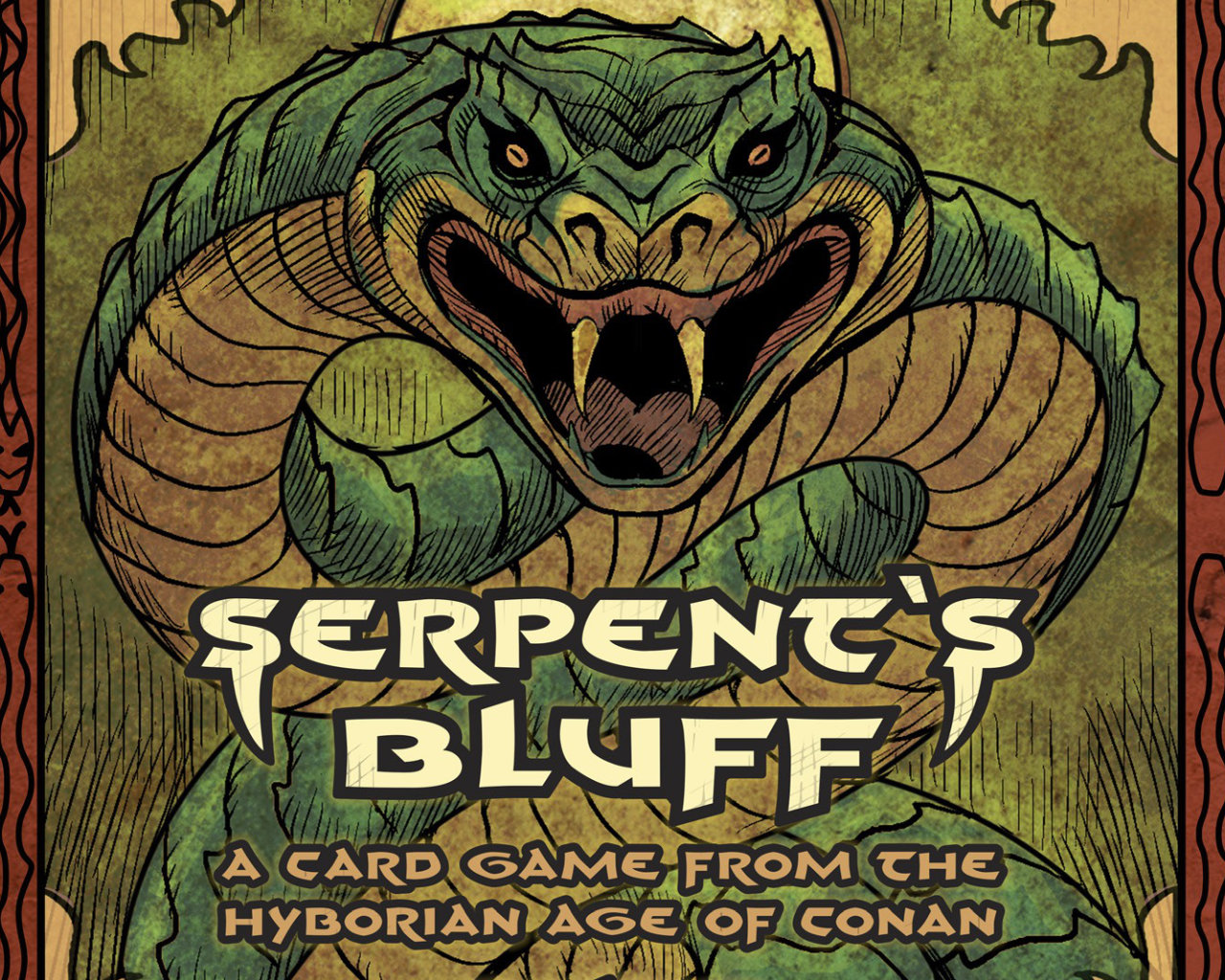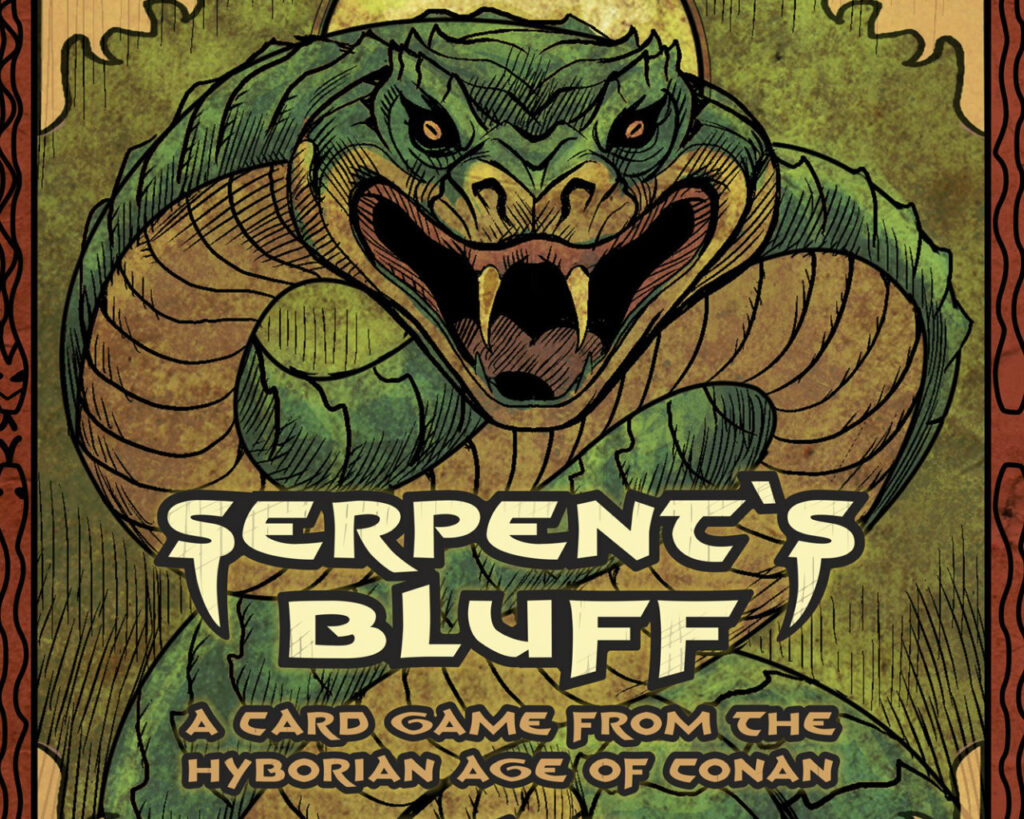 Serpent's Bluff is a card game straight from the Hyborian age. You might've seen it in the Marvel comic book Savage Sword of Conan. Here, we're offering a print and play version so that you can enjoy the game with your friends. There will be a retail version down the line (we'll let you know!), but for now, this is the way to play Serpent's Bluff.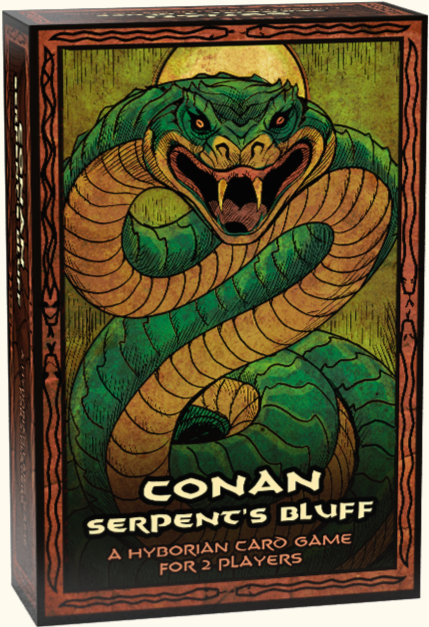 It's easy to get your own copy of the game. Just enter your email below, which will sign you up for our newsletter (you can unsubscribe at anytime, but there will be freebies!), and get you the download link to the print and play version of Serpent's Bluff. The game is in a PDF, which contains all cards, as well as the rules for the game. Print it, and you're good to go. The thicker the paper, the better. For an even better experience, glue the cards to poker cards, and/or stick them in plastic sleeves for that particular size.
A retail version of Serpent's Bluff is in the works, with great artwork printed on tarot sized cards. We'll let you know when it's available obviously, but for now, please enjoy your print and play version!
Print and play now!
Fill out the form below, and have fun! You can unsubscribe at any time, and we don't do sinister things with your email. We're not Thoth-Amon!