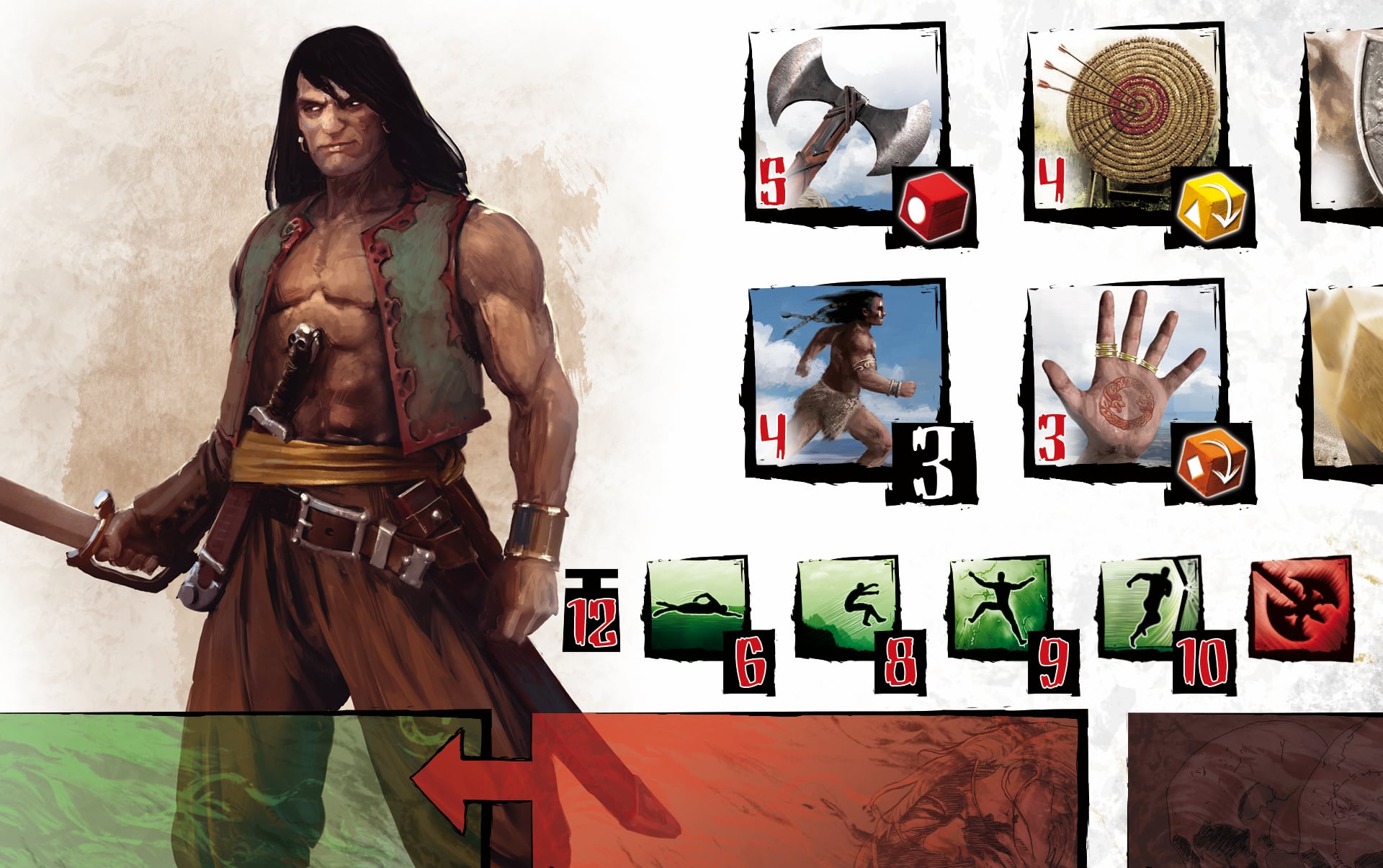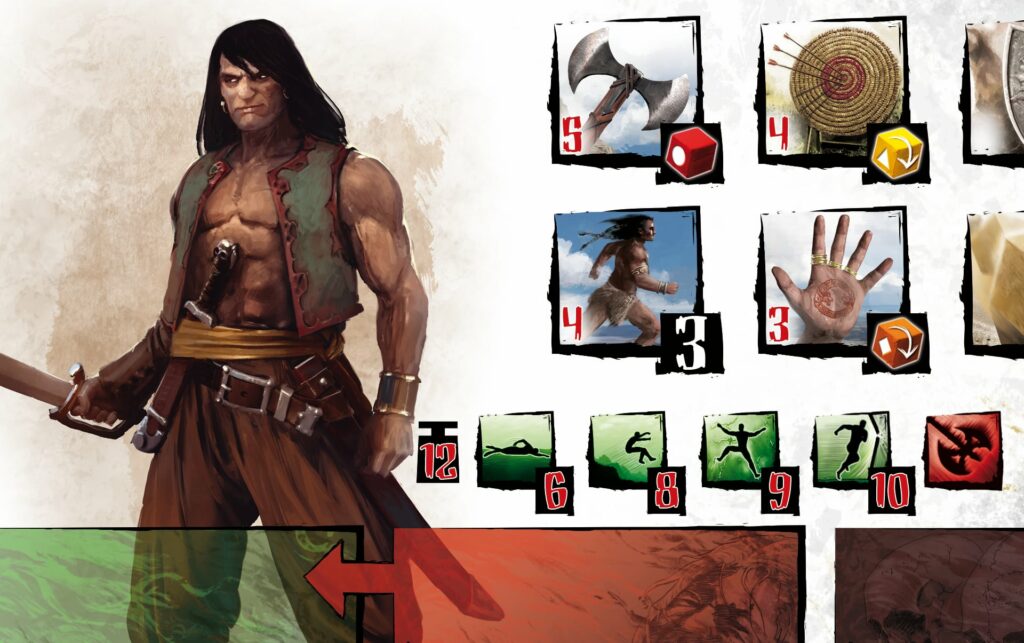 Back in 2015, Conan: The Board Game was a huge Kickstarter success for Monolith. The game has amassed a large fanbase, and it's quite understandable that Monolith's new, follow-up Kickstarter – Conan: the Conqueror – Adventure Mode Expansion – has piqued gamers' curiousity.
To see what's up with Monolith's new, and already extremely successful Kickstarter, we caught up with game designer and community manager Matthew Sullivan. This is what he had to say.
---
You had a massively successful Kickstarter campaign for Conan: The Board Game back in 2015. What made that one such a success?
In 2015, the board game Kickstarter flood was just beginning. Many massively successful games debuted during this period or in its wake. I was just a fan at that time and created a Facebook group called Conan Gaming Group. It just so happened this and Modiphius' Conan RPG (a line I also came to work on) were about to drop on Kickstarter. So I was sort of at ground zero for Conan gaming fandom. In any case, the game had the right formula for the time – beautiful minis, a strong campaign page, addictive stretch goals and appealing game play. All of that appeals to the average gamer, so you can imagine how attractive it was for a Conan/Howard fan! Such was my public support of the game that Monolith eventually invited me to join their team.
Conan: the Conqueror – Adventure Mode Expansion lets users go solo against the Overlord. How does that work?
Understandably, I've been asked this question a lot. To answer I'm going to cannibalize some of the explanations I recently wrote for a Kickstarter update, as I'm not sure I can do a better job a second time.
This new expansion offers a slightly updated version of the solo/co-op rules I originally wrote for the Conan Monolith Sourcebook (a crossover book for for the board game and RPG). This system removes the necessity for an Overlord piloted by a human brain and combines a simple rules system with a versatile structure involving unique scenarios, Events, and special rules. The solo/co-op rules lay down a few fundamentals, but with this system, scenario writers are free to create whatever mini games they like. I didn't want to create a crunchy, prohibitive second rulebook that would mess with people's brains when they juggled playing both systems. So, to keep things simple, the rules for the Heroes don't change. They function exactly how they always have in terms of activations and mechanics.
It is the Overlord that requires modification, but even that isn't so dramatic a change. In short, players draw, at random, numbered tokens which correspond to enemies on the Overlord River. Each turn, You draw one token for every hero there is on the board, and the tiles activate according to the rules for Determining a Target Hero (best to see the rulebook for those). This helps maintain balance throughout the ebbs and flow of the scenario.
These activations are only a small part of what makes this mode challenging for the heroes. Most of the dynamics come from the Events and special rules of each scenario. One scenario from the upcoming campaign featured in the Tome of Skelos emulates a burning ship, another, a darkened dungeon where monsters lurk, ready to attack those brazen enough to open the door. We'll have heaps of very "Conan" situations at play.
You're clearing out some stock from the 2015 campaign with this Kickstarter. What's next for Conan: The Board Game after this?
I have many ideas of where we may take this game. First, though, we'd like to assess demand for any older stock that still eludes people after this whole campaign wraps up. Reprinting is very tricky because it requires print runs in the thousands for every item we produce. But we have some angles we're going to explore once we collect feedback from our dedicated fans and supporters. We will do what we can.
After that, and after we see to the successful fulfillment of this Kickstarter, we want to offer the long-gestating Red Nails expansion. Circumstance has caused this particular expansion to remain out of our grasp, but we intend to finally realize this adaptation of Howard's blood-soaked novella. We wish to keep supporting the original one vs. many Adventure Mode as well as our solo/co-op mode, so this expansion will scratch both itches. Maybe at this point we'll offer a core game kit, so we can welcome new comers to the game while also offer all new material for our existing player base. We shall see.
Ultimately, the success of this current Kickstarter campaign has exceeded our expectations and demonstrated there are still hordes of gamers who love this game. So we're beyond excited to see where we can take it.
---
Thanks for taking the time, Matt!
Check out Monolith's Conan: the Conqueror – Adventure Mode Expansion Kickstarter campaign, which is already well beyond funded. You don't want to miss out on this one!