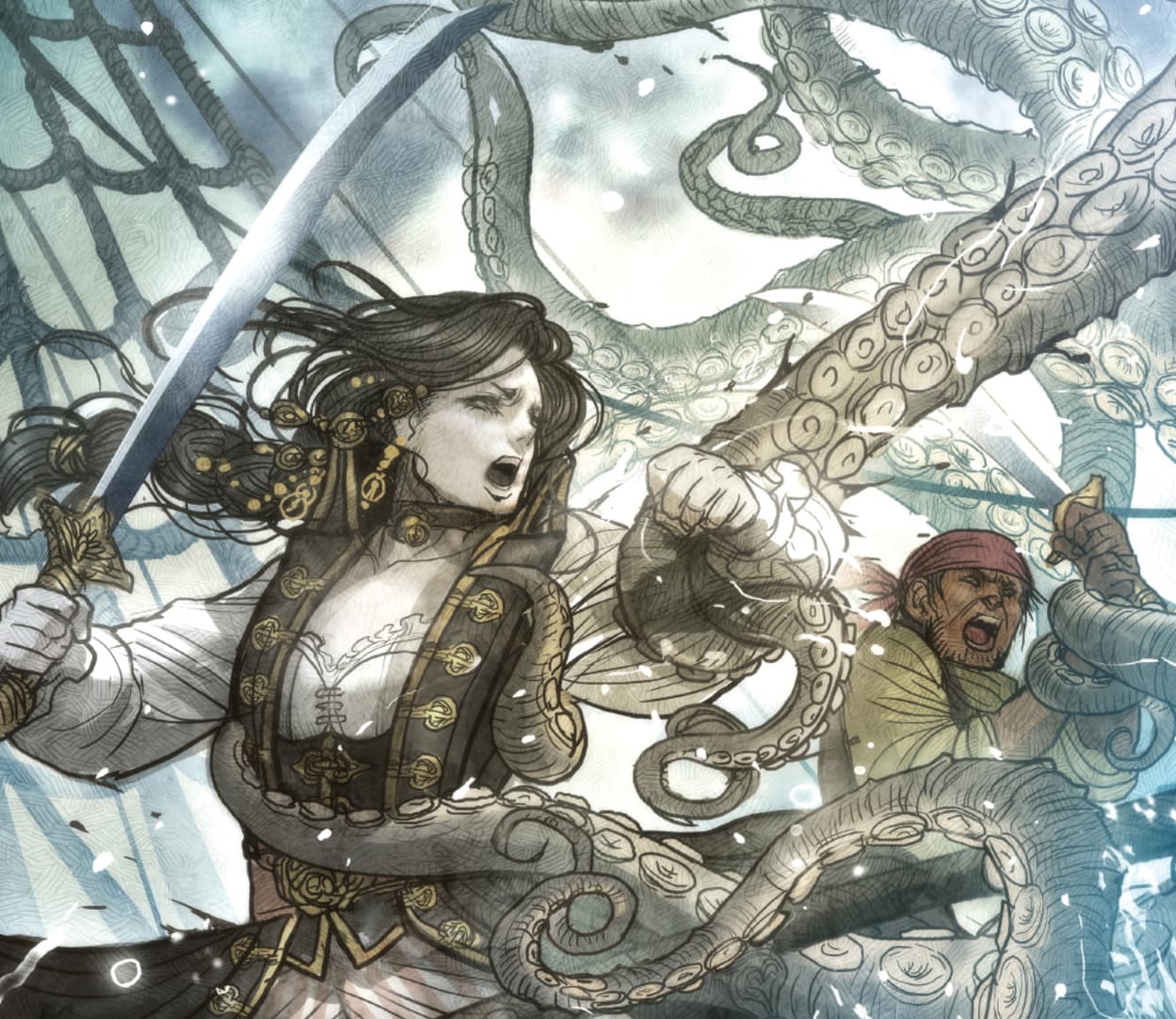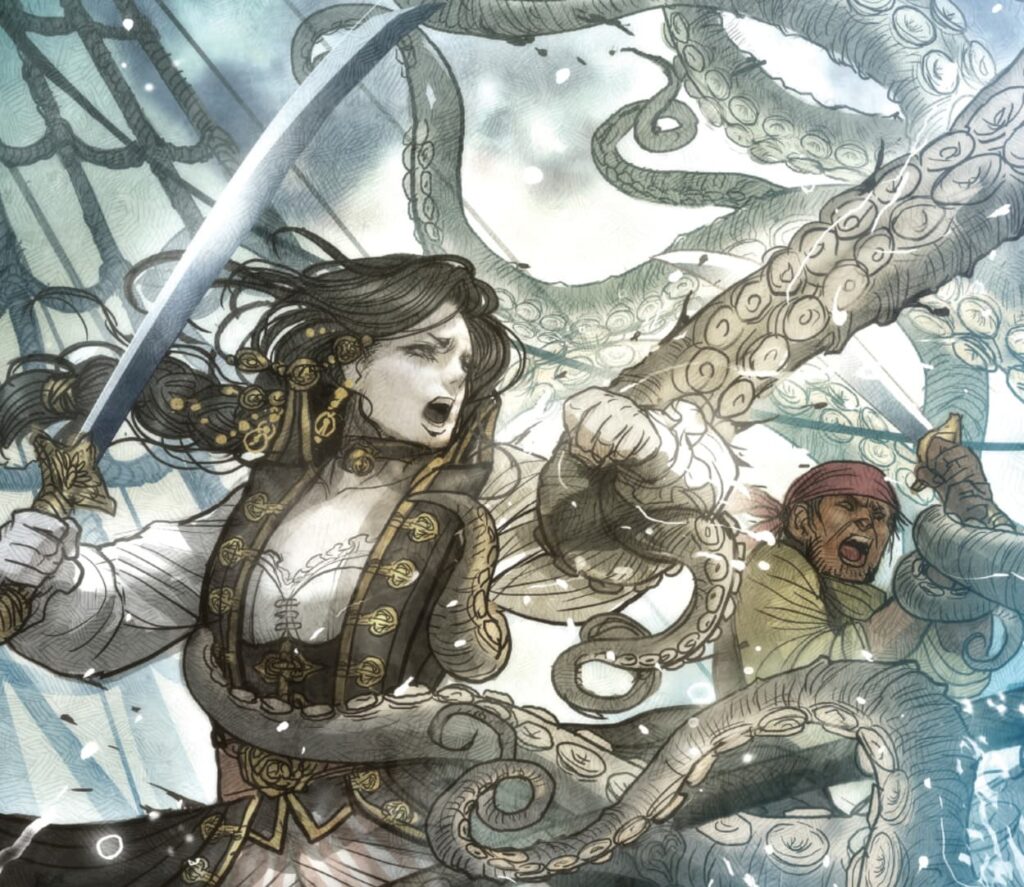 Conan's triumphant return to Marvel is a thing. From the praise of the Conan the Barbarian comic, to the return of Savage Sword of Conan, there are plenty of sword and sorcery comics to be had. But that's not all, because the Age of Conan: Bêlit series is wrapping up soon, and hot on its heels is Age of Conan: Valeria. And then you got the Savage Avengers run, which started out pitting Conan against non other than Wolverine. Yeah, that's a thing, for sure.
Let's take a look at where we are, shall we?
Conan the Barbarian
The first series to kick off Conan's return to Marvel was the widely praised Conan the Barbarian. There are six issues published, as of writing, but this is an on-going series so it'll be back soon. The omnibus for these first six issues, called Conan The Barbarian Vol. 1: The Life And Death Of Conan Book One, is due early July if you can wait for that. The seventh issue is scheduled to arrive at the end of June, so the Conan the Barbarian series is on a short break at the moment.
And of course, Conan the Barbarian is running a novella called Black Starlight by John C. Hocking, which in turn ties in to his classic book Conan and the Emerald Lotus. If you're curious about Hocking's upcoming novels, including the new Conan and the Living Plague, do sign up for our newsletter, and this one too. Both books are published by Perilous Worlds, and we'll have release dates soon.
There's also a one-shot, called Conan The Barbarian: Exodus, that arrives in the beginning of August. It tells the story of when Conan leaves Cimmeria, and is the brainchild of Esad Ribic, of Avengers and Black Panther fame.
Savage Sword of Conan
The second series is Savage Sword of Conan, a Marvel classic. The first five issues is about the cult of Koga Thun, and those are being collected in an omnibus as well, called Savage Sword Of Conan: The Cult Of Koga Thun, out late July. Issue six starts a new storyline, and is out on June 19.
Savage Sword of Conan is running a novella called Shadow of Vengeance, by Scott Oden.
Age of Conan: Bêlit
In Age of Conan: Bêlit, we get to learn how Bêlit became the pirate queen of the Black Coast. The first three issues, out of a total of five in this series, are out now, with the fourth coming out mid-June.
Michael A. Stackpole has a novella in Age of Conan: Bêlit, which features the pirate queen herself. It's called Bone Whispers and concludes with the series.
Age of Conan: Valeria
The second Age of Conan series is another five part story, called Age of Conan: Valeria. The first issue isn't actually out yet, so this is a bit of a tease since you're going to have to wait until August for this one. Age of Conan: Valeria will also feature a novella in five parts, about none other than the wizard Thoth-Amon, but more on that, and the series, when it comes out.
Savage Avengers
Finally, Savage Avengers. Here we find Conan in the Savage Lands, where he meets – and crosses blades with – none other than the Wolverine himself. The first issue is out now, with the second one coming early June. It's a different beast for sure, and it'll be very interesting to see where they take this one. We can't wait to find out!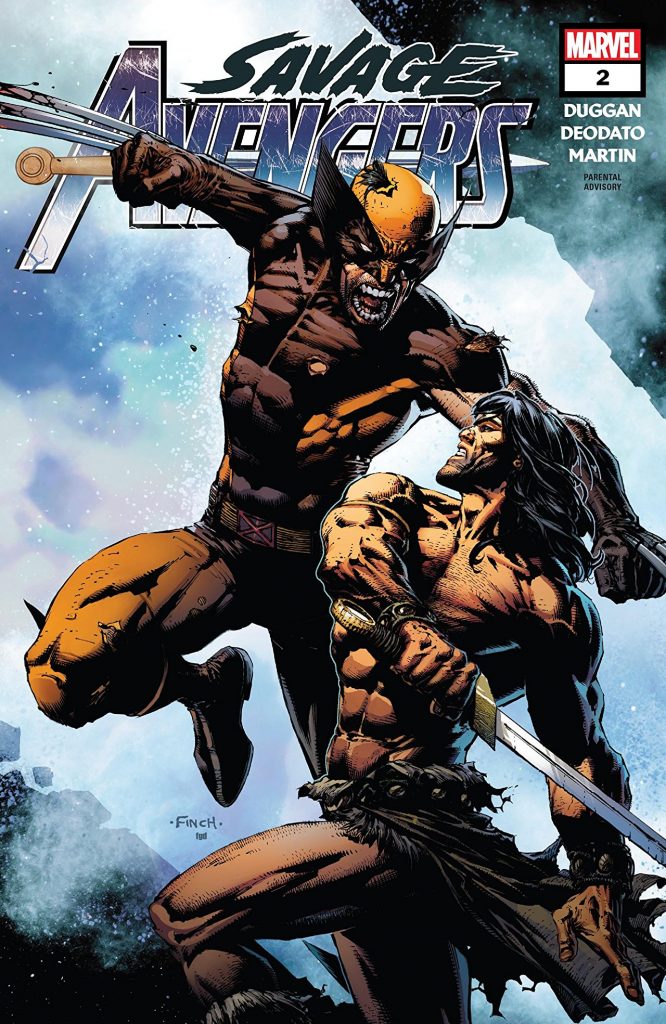 ---
Comics lovers can certainly rejoice over the push Conan gets over at Marvel. We have something related in store for our newsletter subscribers, so be sure to sign up if you're a comics fan. The first issue is out soon.